Advanced Technology & Comforts – Grand Rapids, MN
Using the Latest Technology for Top-Tier Results
At Grand Rapids Dental Care, our goal is to make each of our patients' visits comfortable, fast, and most importantly, thorough. By using the latest technology in the dental field, including our intraoral camera, cavity detection system, and clear digital X-ray imaging device, we're able to make all of that happen. We want our patients to look at visiting the dentist's office as more of a relaxation day than another dreaded appointment, which is why we feature the latest and greatest that the dental world has to offer.
Nitrous Oxide Sedation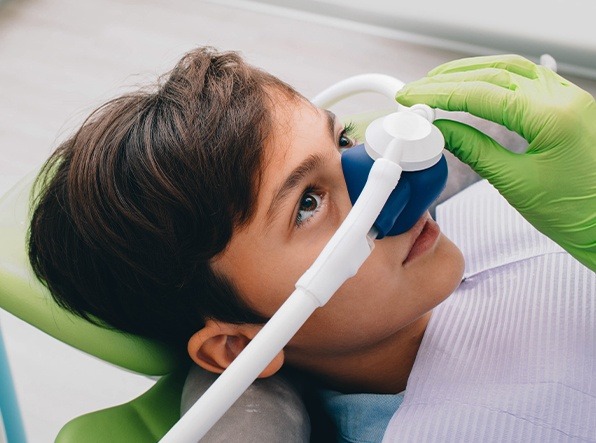 For our patients who are feeling especially nervous about visiting us, whether it's because they have a sensitive gag reflex, become overstimulated, or have anxiety, we can help make them feel more comfortable. We offer nitrous oxide sedation, which is a safe method of sedation that we administer in-office once you get comfortable in the treatment chair. Whenever your appointment is over, we'll remove the nose mask that administers the gas and you'll be able to go on with your day as you normally would.
Intraoral Camera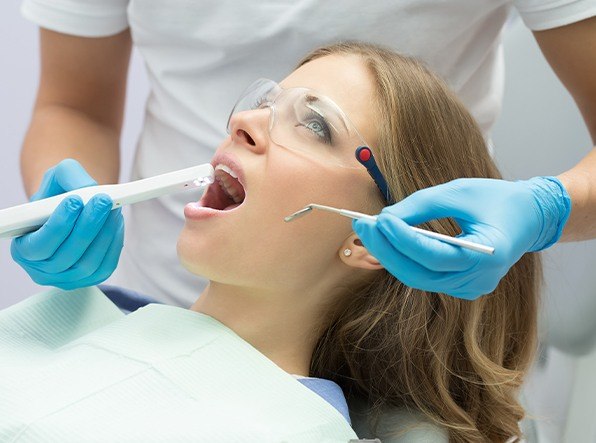 Small or hidden oral health problems can easily be missed by an examination with the naked eye, even from a professional. We make sure that no stone is left unturned by using our small, handheld intraoral camera to take a closer look at potential signs of problems in your mouth. The real-time video that we capture will be shown on a chairside monitor as well, so you can see exactly what we're looking at. This feature serves as a great resource to help us better explain how our recommended treatments will help address the issue at-hand.
Digital X-Rays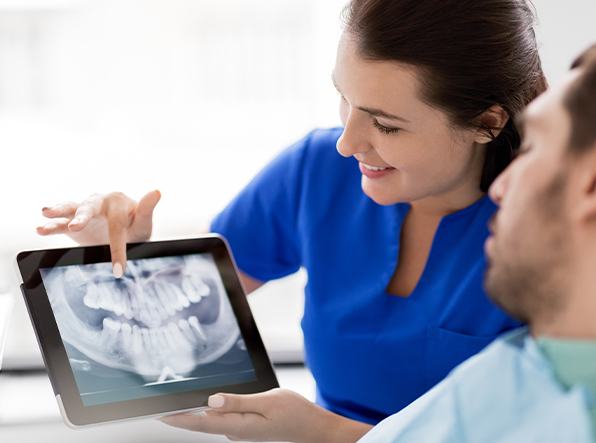 In the past, dentists would capture film X-rays that took awhile to develop and weren't very high-quality photos. Today, we utilize a completely safe, faster digital X-ray imaging system to view the area of your mouth hidden beneath the gumline. With these crystal-clear images, we're able to diagnose a variety of oral issues, including cysts, infections, and impacted wisdom teeth! Due to the fact that the system is digital, it also exposes patients to up to 90 percent less radiation than film X-rays, making it completely safe for children and adults.
CT/Cone Beam Scanner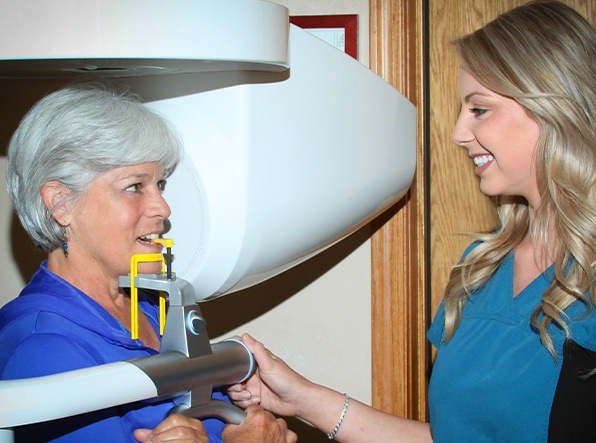 Drs. Rachel and Spencer Buchert are up-to-date with the latest techniques and treatments in the dental world, like dental implant placement and restoration. To better serve patients and strategically plan out these procedures, they utilize our cone beam CT scanner. This amazing device allows our team to capture a complete panoramic, 3D blueprint of your facial structure, allowing us to see details like nerves, your sinuses, and dentition.
Digital Impression System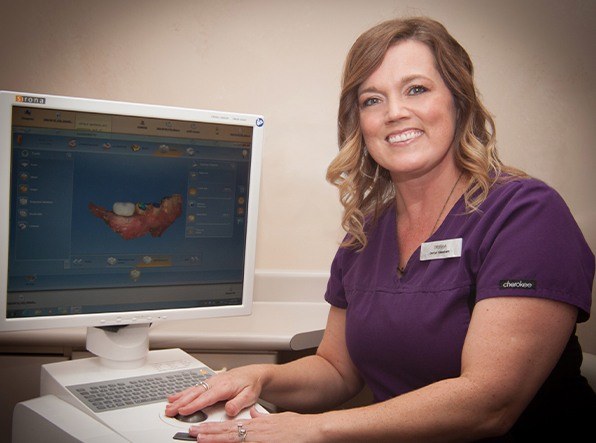 Have you ever been to the dentist to get a crown, bridge, or mouthguard and needed to have a putty impression taken? Not only is this process uncomfortable, but it also isn't the most accurate way to capture a blueprint of a tooth. We use our advanced digital impression system to quickly and comfortably scan the tooth or area of your mouth where your restoration will be placed. It will then create a 3D digital model of the tooth that we can either use to craft your restoration in-house or send off to our dental laboratory.
Cavity Detection System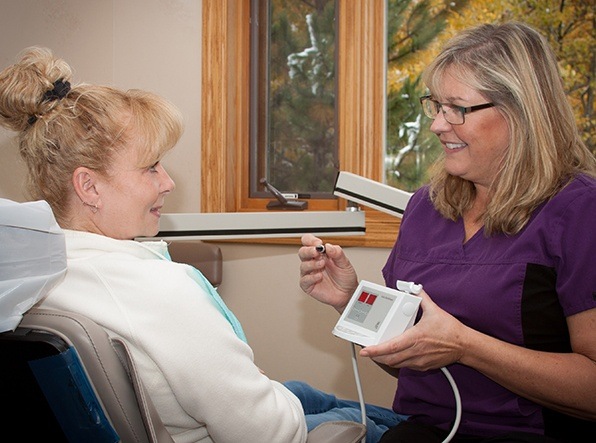 Our DIAGNOdent cavity detection system is an adjunctive device that allows us to spot the earliest signs of dental decay. It uses a laser fluorescent detector to highlight cavities located anywhere in your mouth, even between your teeth! Not only does this make your bi-annual examinations more accurate, but it also makes sure that no lingering decay goes left untreated to cause bigger issues down the road.