Dental Implants – Grand Rapids, MN
The Closest Replacement to Your Natural Teeth
Dental implants are a state-of-the-art solution to replace a single tooth, several teeth, or all of the teeth. They serve as anchors that permanently support replacement teeth, making them function very similarly to natural teeth and roots. Your dentist or surgeon places the implant into the jawbone, and an artificial tooth is then constructed and attached to the implant. If you have lost a tooth or have badly fractured teeth that need to be fully replaced, dental implants often provide an ideal solution.
Why Choose Grand Rapids Dental Care for Dental Implants?
Start-to-Finish Dental Implant Procedure
Affordable In-House Membership Plan
Cone Beam CT Scanner for Precise Placement
What are Dental Implants?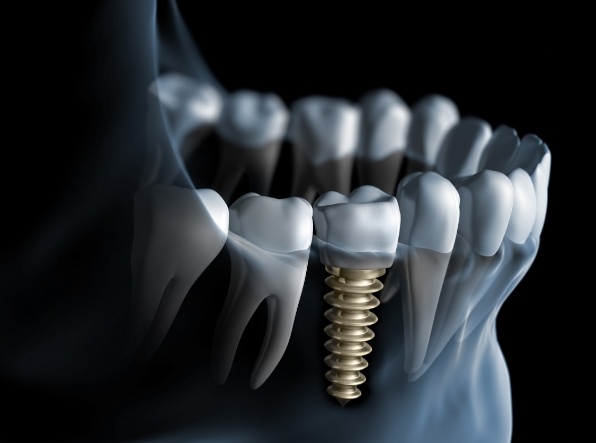 Dental implants themselves are small titanium posts that we place directly below your gumline and into your jawbone to restore the missing root structure of your teeth. Due to their biocompatible nature, they're able to undergo a process called osseointegration, where they fuse with your bone and provide it with stimulation and blood flow, preventing it from deteriorating. Once this process is complete, a dental crown, bridge, or denture can be secured to the implant to replace the entire structure of missing teeth.
The 4-Step Dental Implant Process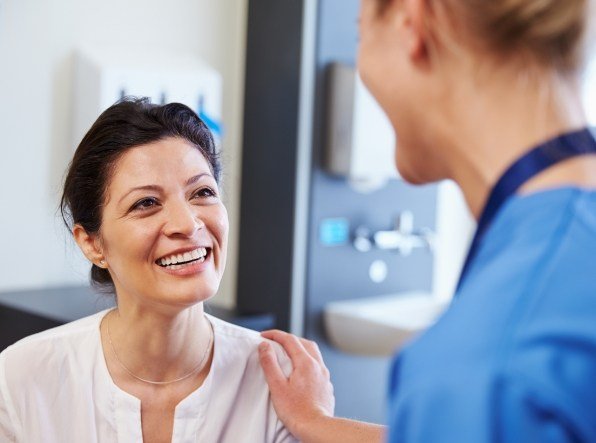 It's important to keep in mind that every dental implant process varies based on the needs of each unique patient. However, there are four basic steps involved in every process:
Initial Consultation. During your consultation, our team will collect all necessary diagnostic information and conduct a thorough examination of your smile to determine whether you'd be a good candidate for dental implants. Based on our findings, we'll walk you through a customized treatment plan so you know what to expect.
Placement Surgery. Our dentists perform many implants in the comfort of our state-of-the-art facility in Grand Rapids, however when the expertise of a specialist is required, we will call on our network of professions and coordinate a referral for you.
Osseointegration Process & Abutment Placement. Once the osseointegration process is complete and your dental implants have fused with your jawbone, we can place the small, metal connector pieces (abutments) that will hold your restoration in place.
Securing the Permanent Restoration. After your final restoration arrives from the dental laboratory, we'll call you in to secure it to your implants and complete your smile.
Benefits of Dental Implants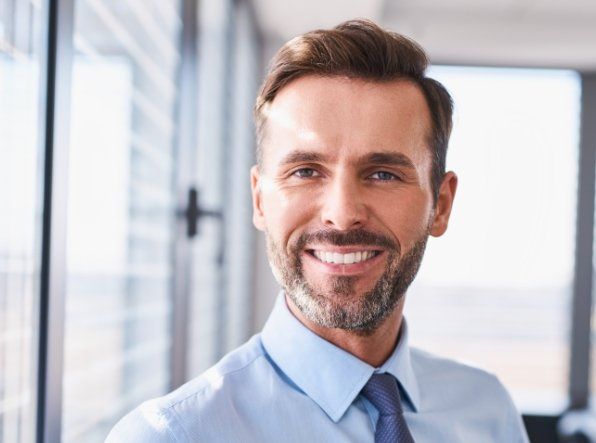 Dental implants have been in use worldwide for over 30 years and have proven to be very reliable. For many, dental implants are the ideal solution to replace missing teeth. Here are a few of the benefits that you'll be able to enjoy when you restore your smile with dental implants:
Natural-Looking – The replacement tooth or teeth will be designed to complement your smile.
Secure and Durable – The anchor prevents slipping and doesn't cause strain to neighboring teeth.
Easily Maintained – Care for your implants as you would your natural teeth, with regular brushing and flossing.
Predictable – Dental implants have maintained a 98% success rate over the past 30+ years.
Permanent – In most cases, dental implants last for a lifetime.
Who Can Dental Implants Help?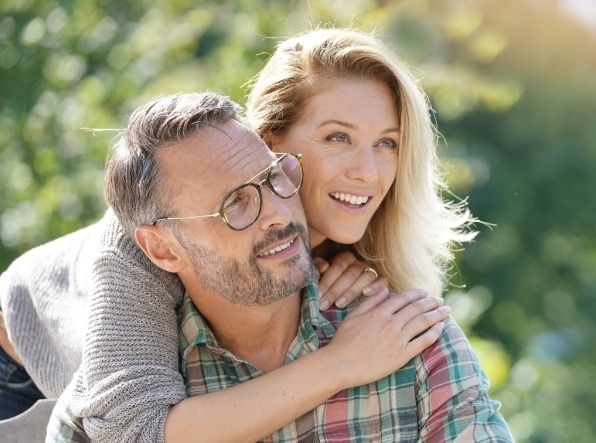 Dental implants are a great option for many patients, but not always everyone. The best way to learn whether you're a good candidate for this procedure is to schedule an initial consultation. Our doctors will examine your mouth, capture a cone beam CT scan, and walk you through the process and how it could help restore your smile. Below, we've listed three of the different tooth loss scenarios that dental implants can address and how.
Missing One Tooth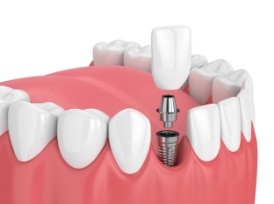 For a single missing tooth, we can place one dental implant below the gumline to restore the missing root structure of the tooth. Once it has fused with the jawbone, we can then attach a customized dental crown to fill the gap in your smile.
Missing Multiple Teeth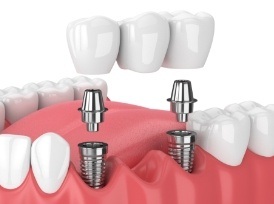 Instead of needing to alter the structure of your healthy, surrounding teeth by placing a traditional bridge, we can place two dental implants on either side of the gap in your smile. These will replace the need for abutment teeth, preserving your tooth alignment and filling the gap in your arch.
Missing All of Your Teeth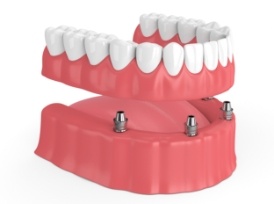 If you're missing all of your teeth along an arch, we can secure a denture using anywhere from four to eight dental implants that are placed below your gumline. This will eliminate the need for denture adhesive and any slipping or shifting that may occur due to the instability of traditional dentures.
Dental Implants and Dentures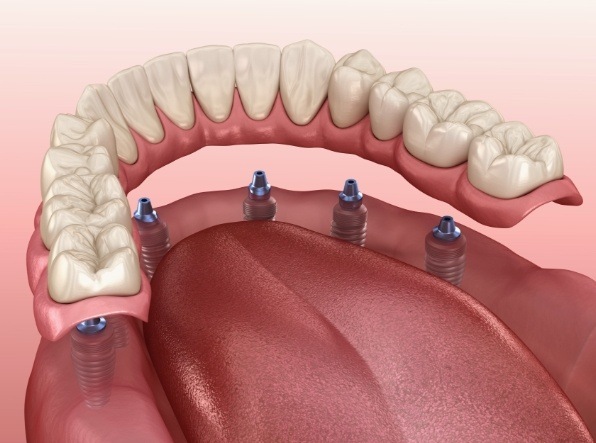 If you are a long-term denture wearer and struggle with ill-fitting dentures, then dental implants may be a solution for you. Dental implants will stabilize your denture, help prevent further bone loss, and allow you to chew the foods you love. In addition, you will no longer need messy denture adhesives or pastes. Dental implants provide amazing results and can greatly improve the quality of life for many denture wearers.
The ideal candidate for a dental implant is in good health, does not smoke (smoking inhibits healing), and has healthy gums and plenty of supporting bone in the jaw. Certain conditions such as uncontrolled diabetes, bleeding disorders, a weakened immune system, or cognitive problems can interfere with postoperative care and increase the risk of implant failure. Our doctors will review your dental history and current health factors to help determine if dental implants are an option for you.
Understanding the Cost of Dental Implants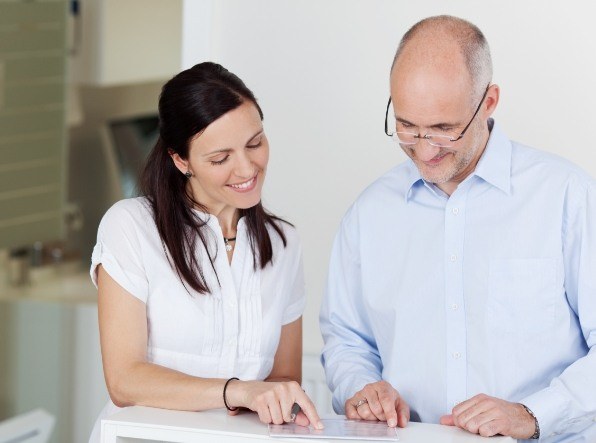 The cost of getting dental implants depends on a variety of factors that we'll determine during your initial consultation, including how many dental implants you need to have placed, what type of restoration you require, and whether you need any preparatory procedures, like gum disease therapy or bone or tissue grafting. Once we gather this information, we'll create a treatment plan and timeline for you, including the cost of each portion of your procedure so you know exactly what to expect.