Children's Dentist – Grand Rapids, MN
Exceptional Dentistry for Growing Smiles
Drs. Rachel and Spencer Buchert are parents themselves, so they completely understand the importance of collaborating with parents on their child's oral healthcare and hygiene. Our team loves helping little ones build a positive relationship with the dentist's office so they choose to continue visiting us throughout adulthood and keep their smiles bright and healthy. We offer a wide array of cavity-prevention and routine treatments that are safe and effective ways to keep a child's oral health on the right track as they grow.
Why Choose Grand Rapids Dental Care for Children's Dentistry?
Affordable
In-House
Membership Plan
Flexible
Scheduling for
Families
Fun &
Light Office
Atmosphere
Your Child's First Visit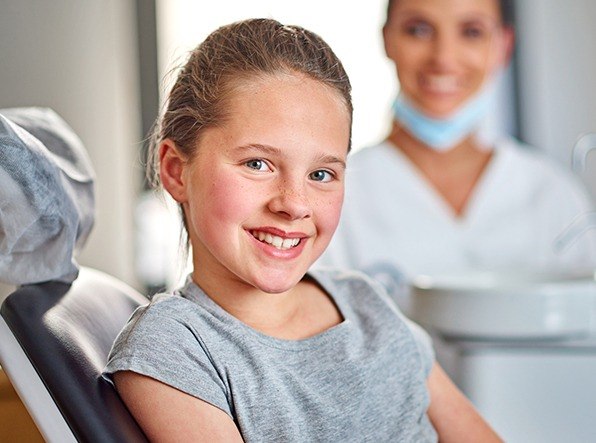 If your child has never visited the dentist before, we make sure to keep their first "checkup" fun and educational. We want to help them build a positive relationship with the sights, sounds, and staff in our office so they don't feel nervous about coming back! At your child's visit, we'll conduct a checkup to make sure that there aren't any lingering oral health problems and thoroughly clean their teeth. To help encourage them to brush and floss regularly, we'll also teach them proper techniques. If you have any questions as a parent, we're also happy to answer them during your child's appointment!
Dental Sealants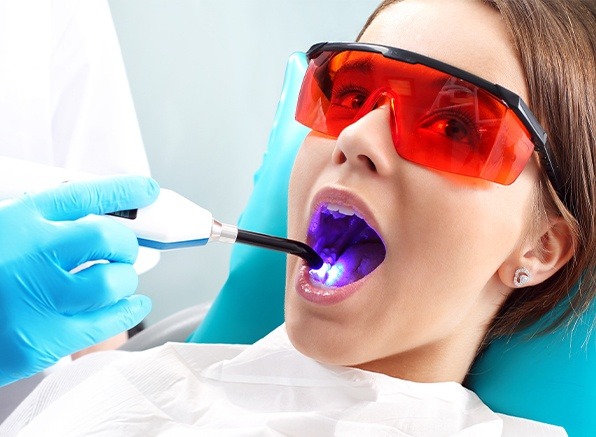 Dental sealants are a very effective way to prevent cavities for children. The process is completely painless and doesn't take very long. Sealants are a resin, plastic coating that adheres to the depressions and grooves in the back teeth. This coating acts as a barrier to keep food debris and plaque from accumulating and becoming stuck in this vulnerable area. This will help prevent cavities from forming and make brushing and flossing more effective for your child.
Athletic Mouthguards/
Sportsguards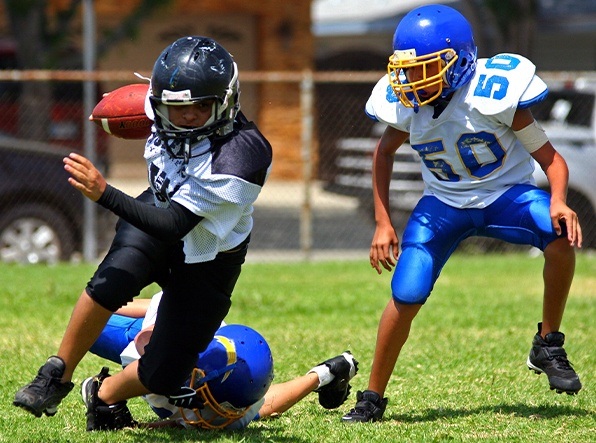 Does your child or teen play sports that could put them at-risk for breaking or damaging a tooth? To avoid having a dental emergency on your hand, we offer customized, durable, and comfortable athletic mouthguards for children. They're fitted specially for their small smile, making it easier for them to breathe as they run and jump. Their sportsguard will also provide protection for their jaw and joints as well. Dr. Rachel knows about sports dental injuries from personal experience and is an advocate for mouthguard use and injury prevention.
Pulp Therapy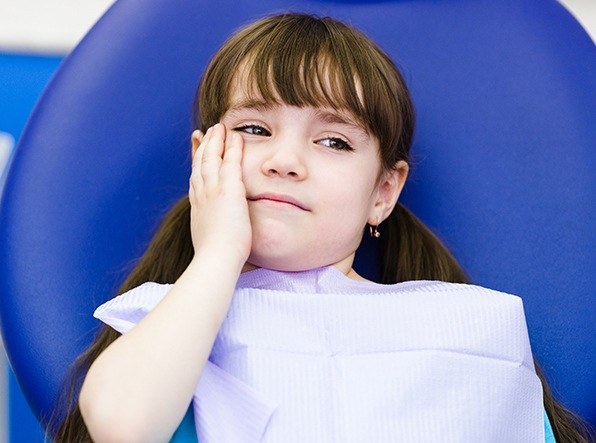 If your child is complaining of a sudden toothache that's keeping them from being able to focus on their schoolwork or go to sleep, it could be a sign of an infection that's hidden deep beneath the surface of their enamel. Drs. Rachel and Spencer Buchert offer pulp therapy to address your child's discomfort and preserve their natural tooth so it doesn't fall out prematurely. Our team will access the inside of their tooth and remove all of the infected pulp that's causing their pain. Then, we'll restore their tooth's structure with a dental crown so they can continue using it as they normally would.