Dentures – Grand Rapids, MN
Custom-Crafted, Natural-Looking Replacement Teeth
For decades, dentures in Grand Rapids have been a top treatment for tooth replacement among many patients. In the past, these restorations weren't known to be incredibly realistic-looking, but today, dentists use the highest quality of customizable materials, like gum-colored acrylic and ceramic to create natural-looking prosthetics. Whether you're missing several teeth along an arch or all of your teeth, we offer full and partial dentures to fit your needs and restore the function and appearance of your smile.
Why Choose Grand Rapids Dental Care for Dentures?
High-Quality Dental Materials Used
Affordable In-House Membership Plan
We Make
Dentistry
Enjoyable
Types of Dentures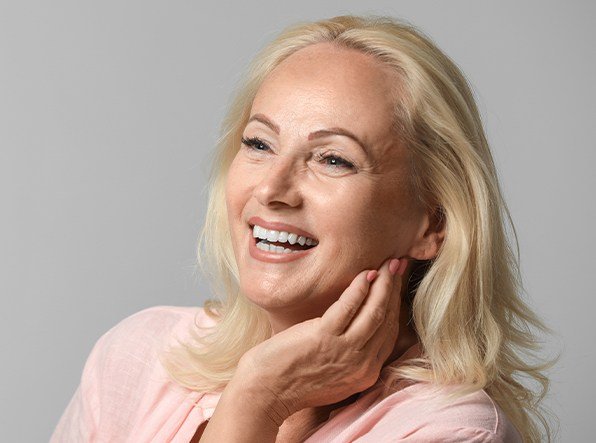 There are a few different types of dentures that we offer to fit your unique needs. During your initial consultation with us, we'll discuss any goals you have and develop a treatment plan based on what you want. We'll then walk you through the entire process so you know what to expect.
Partial Dentures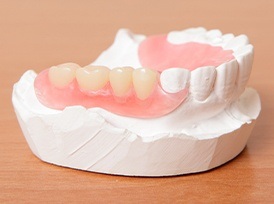 Partial dentures stay securely in your mouth using a strategically designed framework that's made to fit between and around your existing teeth. They are typically made from a combination of a metal frame with acrylic to hold the replacement teeth. Each partial denture is specifically designed for your mouth and each prosthesis can replace all the teeth missing in each arch.
Full Dentures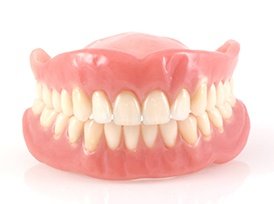 Full dentures have a foundation that's a little different. They are crafted to harness the power of natural suction in your mouth to stay securely in place. Well-made dentures should fit comfortably and functionally in your mouth, allowing you to eat and speak with ease (once you've undergone the transition period, of course). Attached to the base will be custom-shaded replacement teeth.
Implant Dentures and Partials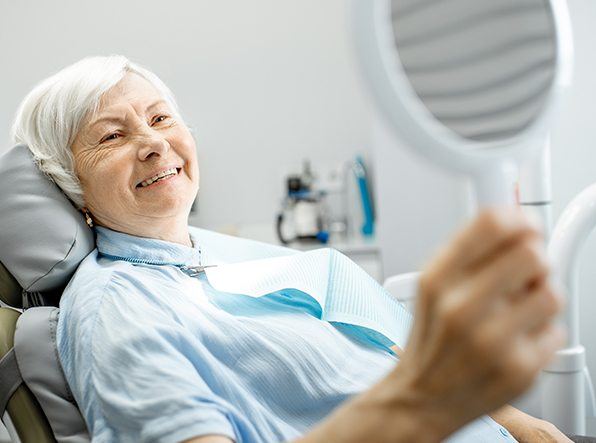 For patients who are looking for a more permanent solution to replace their missing teeth, we also offer implant dentures and partials. Instead of being anchored to your surrounding teeth or your gums, the prosthetics will be secured to small dental implants located beneath your gumline that act as the roots of your missing teeth. They will hold your denture or partial securely in place, all while preserving your jawbone structure.