Oral Surgery – Grand Rapids, MN
Building Healthier Smiles
One of the main goals of modern dentistry is to prevent tooth loss. Grand Rapids Dental Care takes all possible measures to preserve and maintain a patient's natural teeth. Although the loss of a tooth can have a major impact on your dental health and appearance, sometimes tooth loss is unavoidable. Our team at Grand Rapids Dental Care provides patients with full spectrum dentistry, including oral surgery and extractions. When a tooth must be removed, we perform extractions with expert techniques that cause the least amount of discomfort.
Why Choose Grand Rapids Dental Care for Oral Surgery?
Dental Implants for Tooth Replacement
We Accept Dental Insurance
Friendly & Trustworthy Dental Team
Sometimes Tooth Loss is Unavoidable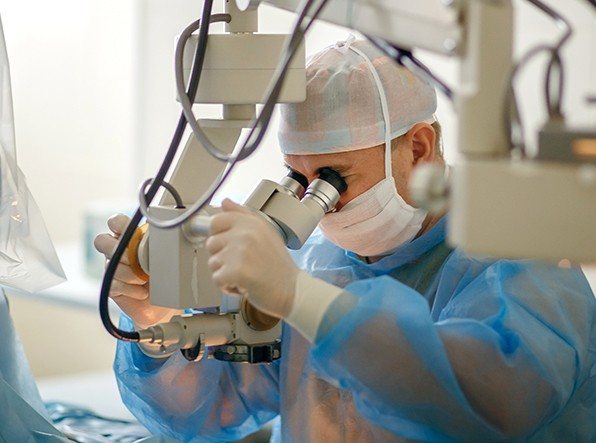 Our team believes that natural teeth are incredibly important, and we focus our expertise on saving our patients' home-grown teeth whenever possible. However, there are some instances in which a tooth cannot or should not be saved. Some of the most common reasons for extraction include severe decay, advanced periodontal disease, infection or abscess, orthodontic correction, mal-positioned teeth, fractured teeth or roots, or impacted teeth.
We perform most extractions in the comfort of our state-of-the-art facility in Grand Rapids, Minnesota. In addition to tooth extractions, we also perform other minor soft-tissue surgeries such as biopsies; bone and soft-tissue, pre-prosthetic surgeries, and cosmetic and soft-tissue surgeries. However, when the expertise of an oral surgeon is required we call on our extensive network of dental professionals to provide needed care.