Athletic Mouthguards/Sportsguards – Grand Rapids, MN
Protect the Smiles You Care About
Dental injuries are the most common type of oral-facial injury sustained during participation in sports. The use of custom-fitted mouthguards can significantly reduce the number and severity of those injuries. In fact, the American Dental Association (ADA) estimates that more than 200,000 oral injuries are prevented annually in the United States through use of sports mouthguards. Mouthguards have also been shown to reduce the possibility of concussion significantly.
Why Choose Grand Rapids Dental Care for Mouthguards?
Affordable
In-House Membership
Plan
Flexible
Scheduling
for Families
Fun &
Light Office
Atmosphere
Avoid Sports-Related Dental Injuries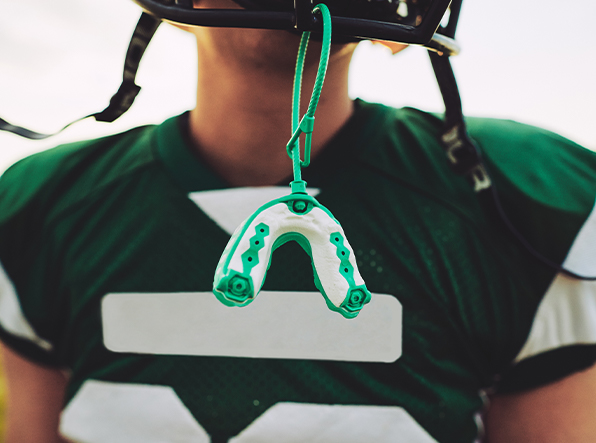 The ADA recommends athletic mouthguards for children, teenagers, and adults involved in such activities as hockey, football, basketball, soccer, volleyball, baseball, softball, rollerblading, skateboarding, martial arts, boxing, and mountain biking. Although do-it-yourself, "boil and bite" mouthguards can be found in sporting goods stores, they are not nearly as effective as the custom mouthguards available from Grand Rapids Dental Care.
Why Custom Mouthguards are Best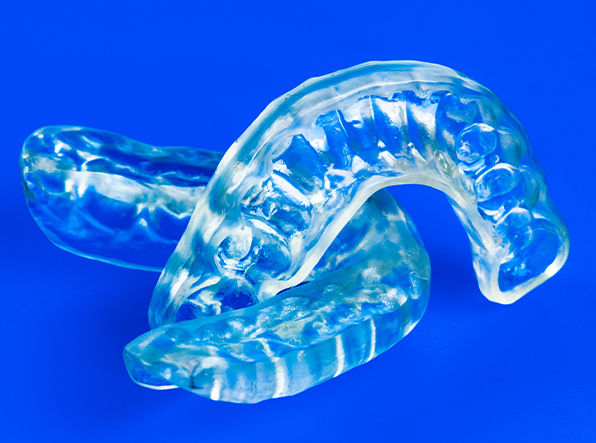 "Boil and bite" mouthguards do not fit as well as custom fabricated types. Therefore, they are often uncomfortable and interfere with the athlete's ability to breathe and speak. These mouthguards may also give a false sense of protection, because their thickness is dramatically decreased when the athlete "bites" it into place during its softened state.
On the other hand, Pro-form mouthguards fitted by Dr. Hagley are more comfortable to wear, since they are custom-fitted to the athlete's mouth. They are also made of a stronger material and, therefore, offer more protection. Dentist-made, Pro-form mouthguards are the same type of mouthguards worn by professional athletes. Remember – mouthguards aren't just for kids! Adult athletes need as much protection from facial injuries, tooth loss, and concussions as children do.
Your Search for a Grand Rapids Dentist is Over!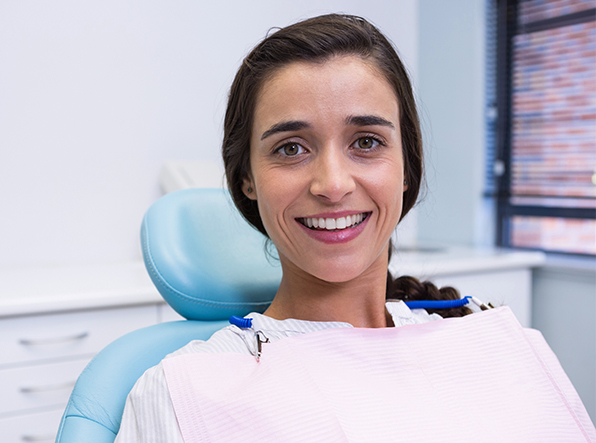 Call today and reserve your appointment with Dr. Mike Hagley at our Grand Rapids dental office, we practice comprehensive dentistry for families in the Hibbing, Nashwauk, Deer River, and greater Itasca County areas. We look forward to helping you achieve a lifetime of happy, healthy smiles.