Replace Missing Teeth – Grand Rapids, MN
Restore the Function & Appearance of Your Smile
Whether you're missing a single tooth or an entire arch of teeth, having an incomplete smile can have a drastic impact on many areas of your life, including causing declining self-confidence and affecting your ability to eat. Our team at Grand Rapids Dental Care offers several different ways to restore your smile, from dental bridges and dentures to advanced dental implants. Read below to learn more about how we can rebuild your a better smile for a better you.
Why Choose Grand Rapids Dental Care for Replacing Missing Teeth?
In-House Membership Plan Available
Experienced
Dentists &
Team
Advanced
Cone Beam CT
Scanner
Dental Bridges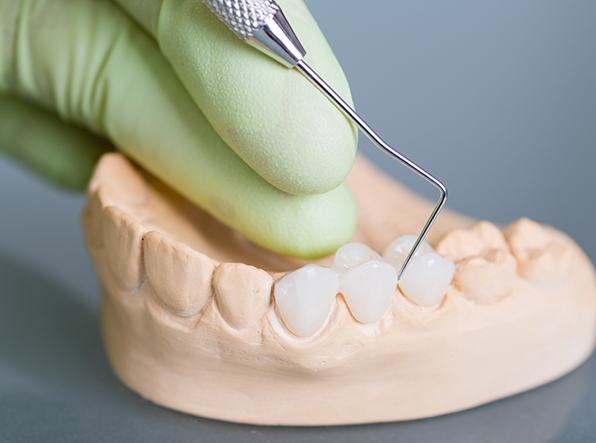 If you're missing one or more teeth in a row, we offer dental bridges to fill the gap in your smile. The prosthetic itself is crafted from two dental crowns with any number of freestanding replacement teeth attached to either side of them. The crowns will be anchored to your natural teeth on the sides of the space in your smile, holding the prosthetic securely in place. Bridges are typically crafted from ceramic and are custom-shaded to match the rest of your smile to look completely natural.
Dentures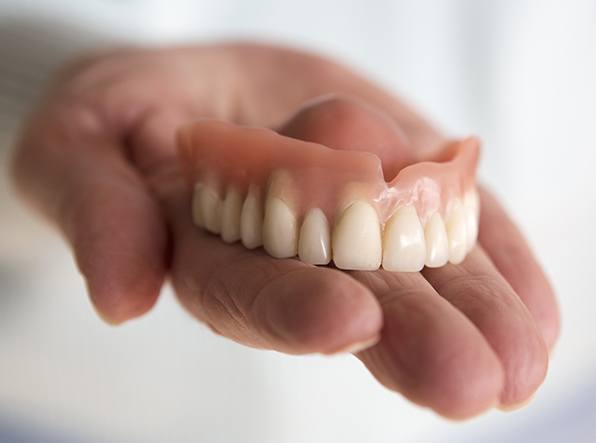 For patients who are missing several teeth along an arch or an entire row of teeth, we also offer full and partial dentures. Both include gum-colored acrylic bases that hold natural looking replacement teeth in the gaps of your smile, but they have different structures. Partials fit like a puzzle piece between your existing teeth, so they have a strategically designed metal or acrylic base that you can easily take in and out of your mouth. Full dentures are made to harness the power of natural suction along your gums, so the base is specially designed to fit comfortably and securely across your arch.
Dental Implants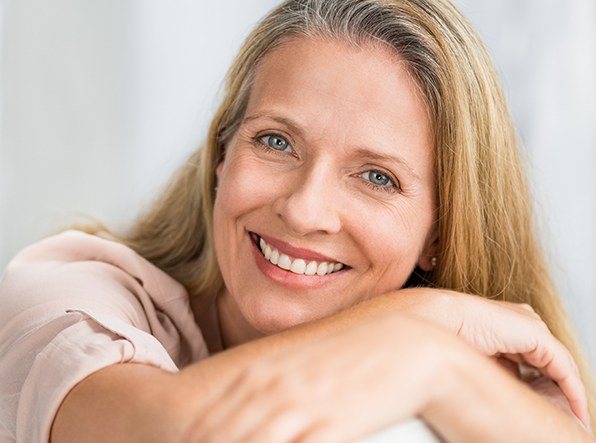 If you're looking for a more permanent solution to replacing missing teeth that doesn't involve the alteration of your natural, healthy teeth, dental implants are a great alternative. When combined with aesthetically pleasing prosthetics, dental implants can restore the entire structure of your missing teeth from the roots upward. They also integrate with your jawbone, which allows them to preserve the density of the structure and provides your replacement teeth with a stable, unwavering foundation.