Preventive Dentistry – Grand Rapids, MN
Keeping Oral Health Problems at Bay
Research shows that oral hygiene is directly linked to your overall health. In fact, common conditions like gum disease can increase the risk for systemic problems like diabetes and heart disease. Drs. Rachel and Spencer Buchert and the dental professionals at Grand Rapids Dental Care, are concerned about your health! With general dentistry, including regular dental exams, dental cleanings, fluoridation, sealants, good home care, interceptive orthodontics, and patient education, we can put you and your family on your way to a lifetime of optimal oral health.
Why Choose Grand Rapids Dental Care for Preventive Dentistry?
We See
Patients of
All Ages
Affordable
In-House
Membership Plan
Collaborative
Patient
Care
Dental Checkup & Cleaning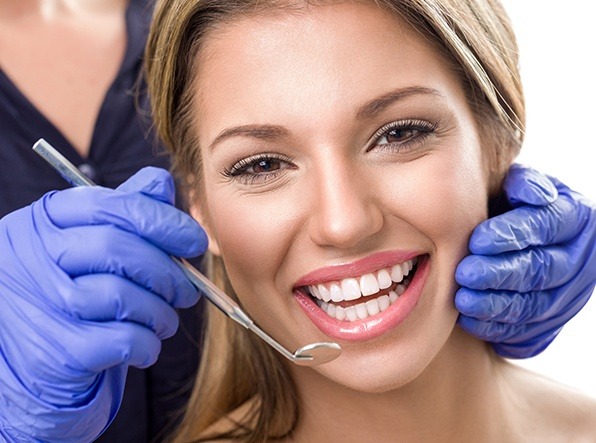 At your first general dentistry appointment, you can expect a thorough dental exam. This may include a full-mouth series of X-rays, an oral cancer screening, a gum and bone analysis, an evaluation of your oral and facial muscles and joints, intraoral photos, and in some cases, digital photography. Grand Rapids Dental Care is proud to offer patients the latest in dental X-ray technology - the DEXIS digital X-ray system. It exposes patients to a much lower level of radiation than traditional X-rays, offers immediate high-resolution films for use by the general dentist, and makes sharing X-rays between referring practitioners easier.
Oral Cancer Screening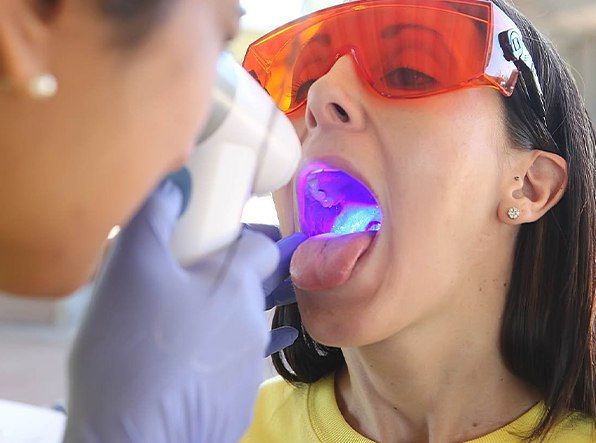 At each of your bi-annual checkups and cleanings, our team will conduct an oral cancer screening. The process only takes a few minutes, but our team's goal is to spot this disease in its earliest stages, before it has a chance to progress and spread to other areas of the body. During your screening, we'll conduct a visual and tactile examination of your lips, oral tissues, and throat, in search of any signs of oral cancer, like rough red and white patches in the mouth. If we do spot anything suspicious, we'll refer you for additional testing to make sure you receive the care you need.
Fluoride Treatment
Fluoride is a naturally-produced mineral found in rocks and fresh fruits and vegetables. At one point, cities and towns began adding it to their local water sources because it was proven to reduce cavities and help strengthen the outermost protective layer of the teeth, known as the enamel. In cases where your child or you may not be receiving enough fluoride in your daily diet, we can provide a fast fluoride treatment. All we do is place a fluoridated varnish on your teeth before you leave. Just be sure not to drink or eat anything immediately afterward as instructed.
Nightguards for Bruxism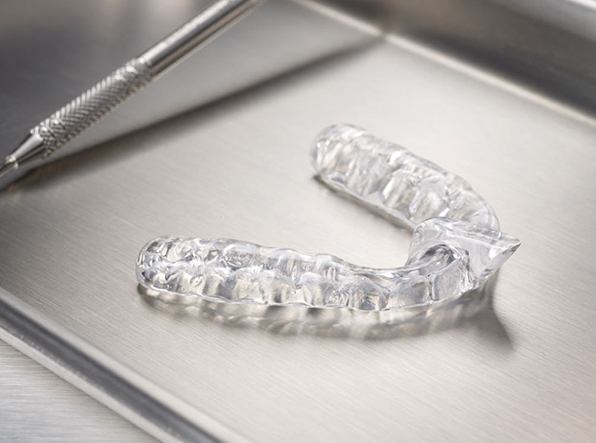 Do you wake up with sore or aching jaw joints? Do you regularly experience migraines or head and neck pain? These are all signs that you may be grinding and clenching your teeth as you sleep, also known as a condition called bruxism. Not only can this wear down your enamel and put you at a high risk of breaking or chipping a tooth, but when left unaddressed, it can lead to more serious issues like TMJ dysfunction. We craft customized nightguards to help protect your jaw joints and teeth from the force of grinding as you sleep.
Brushing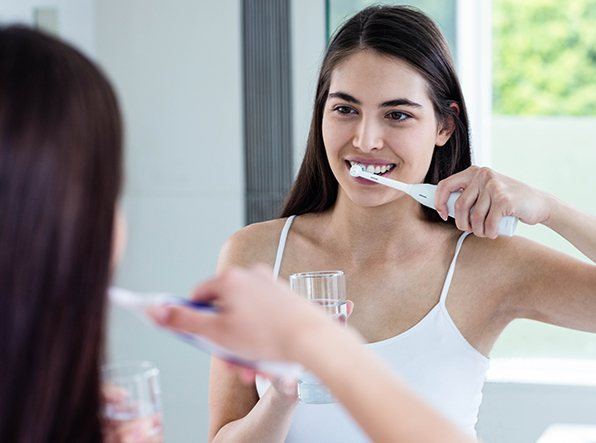 Brushing your teeth twice a day using an ADA-approved toothpaste with fluoride in it is crucial to the health of your smile. Depending on your work and daily life schedule, you may find it more convenient to brush in the morning and at night, or during different times of the day. We recommend using a soft-bristled toothbrush that's gentle on the gums. Routine brushing helps remove plaque, tartar, and harmful bacteria in the mouth that can lead to the development of oral problems like cavities and gum disease. If you have any questions or would like some tips on brushing, don't hesitate to ask our team during your checkup and cleaning.
Flossing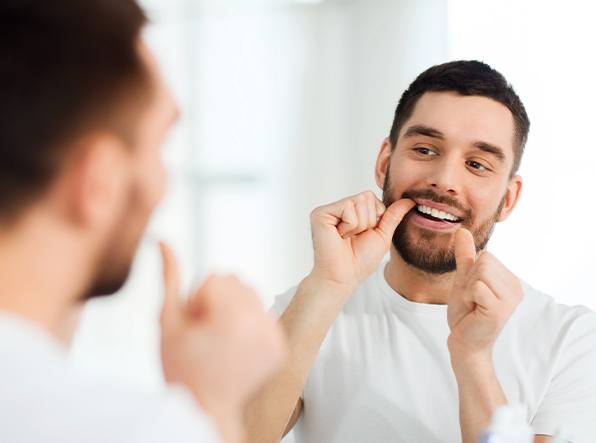 Just like brushing, flossing once a day should be a routine part of your day. Food debris can become stuck between your teeth and attract harmful oral bacteria, and in most cases, brushing by itself is not enough. If you have difficulty flossing, we have a variety of products that can assist you in cleaning the hardest to reach areas of your mouth. If you'd like any guidance or tips on how to floss, don't hesitate to ask our team!
Bad Breath (Halitosis)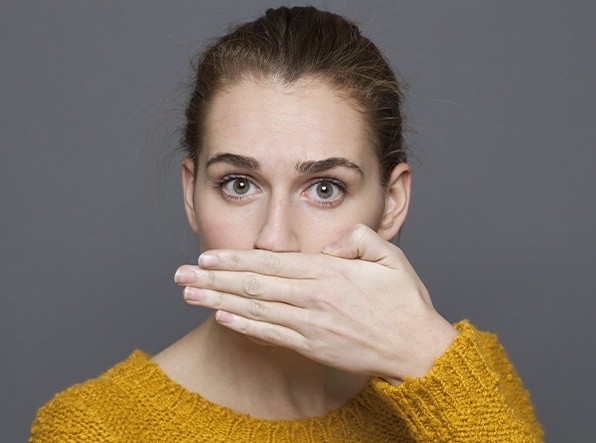 Nothing ruins a good first impression more quickly than bad breath. Oftentimes you don't even realize that you have a problem until someone tells you. More than just an embarrassment, bad breath can signify an underlying dental condition. Most people think that using a mouthwash will solve their issue. Generally speaking, a mouthwash will only freshen your breath for a very short time. Mouth rinses containing alcohol may actually make your breath worse, because they dry out your mouth. In the majority of cases, bad breath is caused by the presence of bacteria on the teeth, tongue, and soft tissues of the mouth, throat, and sinuses. Proper dental home care including regular brushing and flossing is your best defense against bad breath. If your gums bleed when you brush or floss, it could be an indication of gum disease. Regular visits and review of your home care can help remedy this problem.