Restorative Dentistry – Grand Rapids, MN
Custom Restoration for Damaged & Decayed Teeth
It's not uncommon for patients to accidentally damage a tooth or experience severe decay that compromises the strength and health of a tooth. Drs. Spencer and Rachel Buchert offer custom-crafted dental crowns and fillings to not only protect your tooth, but also allow you to continue using it as you normally would. In addition, we use custom-shaded, biocompatible materials like composite resin and ceramic, allowing you to maintain the beautiful appearance of your grin.
Why Choose Grand Rapids Dental Care for Restorative Dentistry?
Same-Day, High-Quality CEREC Crowns
Inlays & Onlays
Biocompatible
Cavity
Fillings
Experienced & Friendly Dental Team
Dental Crowns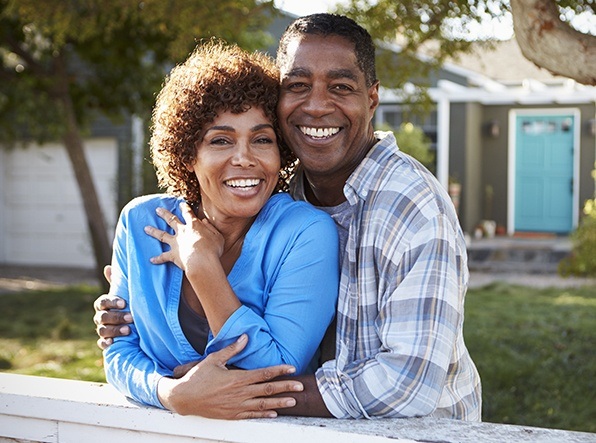 Dental crowns are small, cap-like structures that are placed over the biting surface of a damaged or decayed tooth to provide it with extra protection and strength. The prosthetic itself can be made from a variety of materials, including gold, zirconia, porcelain, or a combination of these materials. Before we cement the crown to your natural tooth, we'll remove a portion of the natural enamel, allowing it to lay flush with your surrounding teeth and blend in with the rest of your smile.
Tooth-Colored Fillings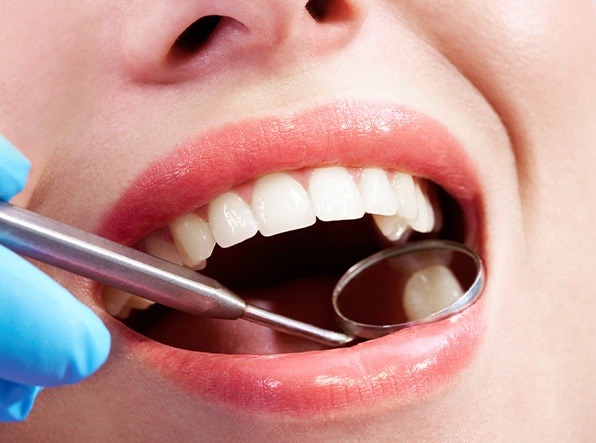 When tooth decay occurs, Drs. Spencer and Rachel Buchert can repair the damage with a tooth-colored filling. The filling material is blended to match your tooth shade, making it virtually undetectable. While no restorative material is as ideal or long-lasting as natural tooth structure, tooth-colored fillings prove extremely durable. Unlike their amalgam (mercury/metal) counterparts, tooth-colored fillings form a strong tooth-filling bond and will not expand or contract with temperature changes. In addition, tooth-colored fillings can be placed with minimal removal of tooth structure making them a conservative alternative to traditional amalgams.
Our team exercises the most sophisticated and gentle procedures possible to repair damaged teeth. While initial correction of the problem is important – so is continual monitoring of existing fillings. Fillings are not a permanent solution to decay, because even the best materials available break down over time. New cavities also may form next to or under fillings, which may necessitate their replacement. Our team will closely monitor your fillings over time and recommend treatment when necessary.
CEREC All-Ceramic Crowns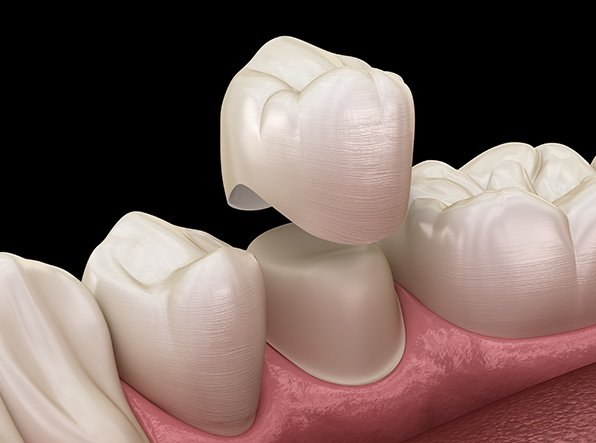 For patients who want a high-quality dental crown but don't want to live with a temporary for several weeks, we also offer CEREC all-ceramic custom crowns. Using advanced CAD/CAM technology and our in-house milling machine, we can create and place a beautiful crown all in the same day. We'll use our digital impression system to make a 3D model of your tooth, and design your crown with digital technology. We'll then transfer that to our in-house milling machine that will carve the crown from a solid block of ceramic. When it's done, we'll place the crown on your tooth, restoring your smile.