Gum Disease Treatment – Grand Rapids, MN
Preserving the Foundation of Your Smile
According to the Centers for Disease Control and Prevention, one out of every two adults in the country is affected by gum disease, also commonly referred to as periodontal disease. Toxins produced by the bacteria in plaque and tartar irritate the gums and stimulate a chronic inflammatory response in which the body turns on itself and destroys the tissues and bone that support the teeth. Often this destructive process has mild or no symptoms but eventually can result in tooth loss. In addition, this chronic infection can impact more than just your smile. Over the past two decades, countless studies have unearthed that gum disease can also increase your risk of developing medical conditions, including cardiovascular disease, stroke, and even Alzheimer's as you age. With customized gum disease therapy in Grand Rapids, Dr. Rachel and Spencer Buchert aim to keep their patient's oral and overall health on the right track.
Why Choose Grand Rapids Dental Care for Gum Disease Treatment?
Customized Gum Disease Treatment
Experienced & Judgement-Free Dental Team
Family-Friendly Dental Office
Scaling & Root Planing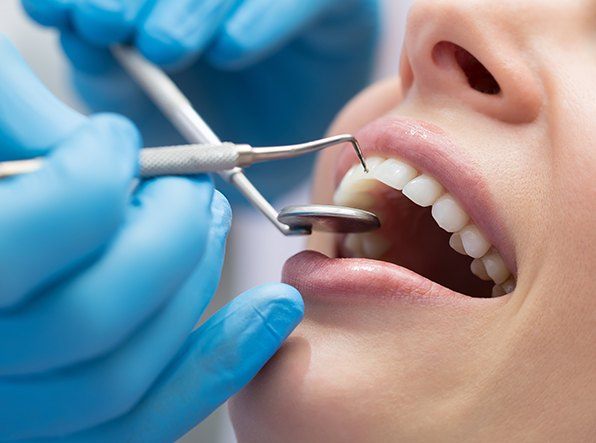 Scaling and root planing is a non-surgical treatment of periodontal disease that occurs as a two-step process that allows us to minimize the prevalence of harmful oral bacteria that have resulted in gum disease. First, in the scaling process, we'll remove all plaque and tartar from the surface of your teeth, as far down as the pockets of your gums. Then with root planing the root surfaces of the teeth that have been affected by the bacteria are removed and then smoothed. This will prevent your gum disease symptoms from becoming even worse and protect the vulnerable root structure of your teeth. Both procedures are vital in maintaining your oral health.
Arestin Antibiotic Therapy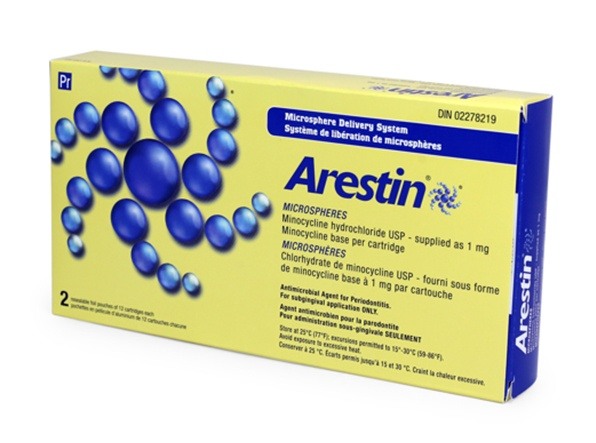 In tandem with scaling and root planing, we will sometimes recommend localized antibiotic therapy. Instead of prescribing you a pill or mouthwash that you have to remember to use or take daily, we use Arestin. This procedure involves our team placing small microspheres of medication under your gums that slowly release antibiotics to target the most harmful bacteria that have accumulated in periodontal pockets. After they release, you may need to visit us for a follow-up to make sure that the health of your gums has improved.